A Monument Beyond Itself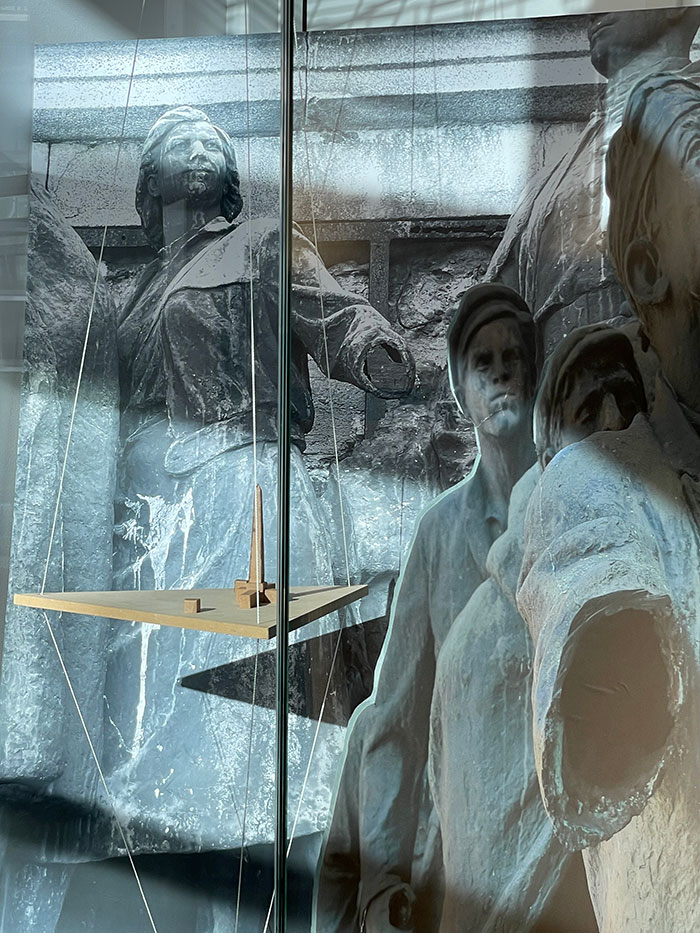 A Monument Beyond Itself, exhibition view, 2022
A Monument Beyond Itself, 2022
by Sabine Bitter & Helmut Weber


The work comprises a model and photographs taken in 2018 while visiting the vandalized and disfigured colossal monument, Mound of Brotherhood, or Bratska Mogila, in Sofia, Bulgaria.
A Monument Beyond Itself works to demystify the heroism commemorated by Bratska Mogila by drawing our attention to the commonplace disasters of war.
At this moment in March 2022, when we stand in solidarity with the people in Ukraine, who suffer from an aggressive war launched by Putin's regime, the monument A Monument Beyond Itself against fascism and imperialism again takes on new meanings.